Benedicts of Belfast approached veetoo and asked us to produce a cinema commercial that would engage and attract an early twenties demographic interested in visiting Belfast for a weekend break.
Tasked with this video production, veetoo developed a script that focused on a group of three young couples visiting Belfast for the weekend.
CASTING: After reviewing twenty applicants, we decided on six actors that best reflected the client's target audience and hit the town running (literally) filming the hotel's cinema commercial in one long working day – meeting the client's budget and delivery deadline for their first video production in Belfast.
SHOOTING SCRIPT: We developed a shooting script that introduced the audience to our characters within photographs taken by the young friends as they visited popular tourist and shopping locations in central Belfast.
Photographs change to moving video imagery as we see the young friends arrive at and enter Benedicts of Belfast, where we see them enjoying the hotel's reception, bar and live music, restaurant and bedrooms.
EDIT: After the shoot, we reviewed and agreed the best footage with the client and integrated it within a fast paced upbeat video, reflecting the excitement enjoyed by our group of friends during their visit to one of Belfast's most popular hotel and bar establishments
Scroll down the page to see the screen shots from the this cinema commercial, along with sections of the shooting script from this commercial video production in Belfast.
Video production services for this project:
Script Development

Location Scouting

Casting

Director of Photography

Directing

Video

Production

Editing

Dolby surround sound output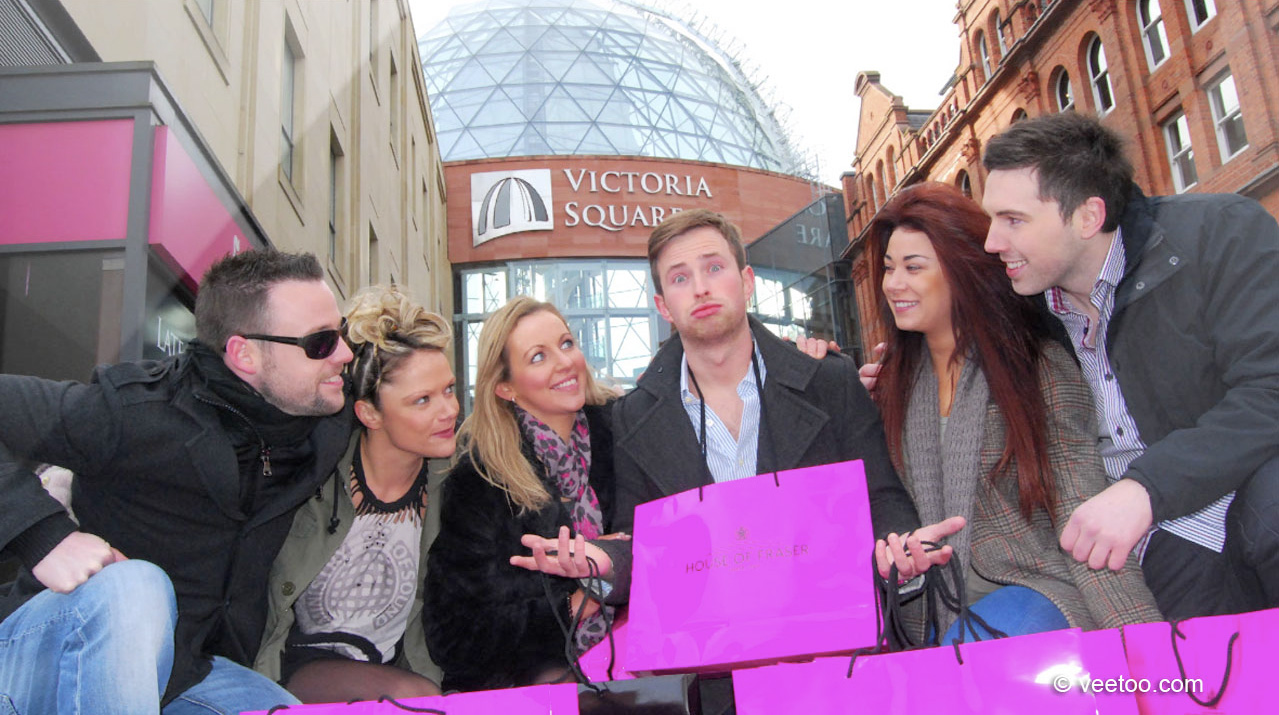 Setting the scene – a group of friends in their early twenties visit Belfast for a weekend and enjoy some retail therapy as they visit Belfast's primary shopping mall, Victoria Square, during a sight seeing trip in Northern Ireland's capital. This photograph, used in our video production, shows one of the six friends looking exhausted after being chosen as official shopping bag carrier for the day.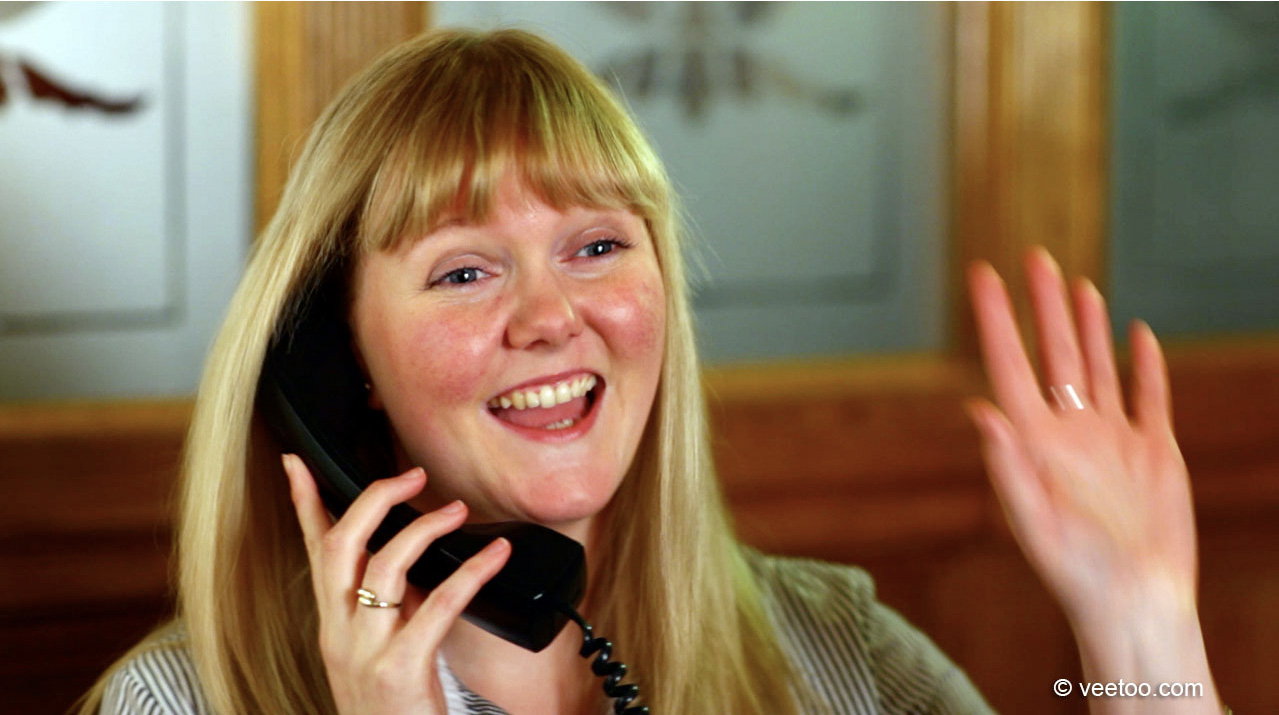 Home from home – introducing hotel staff early in the video allowed for a deeper emotional engagement for the audience with Benedicts of Belfast and all that it offers those staying or visiting this established hotel, bar and restuarant at the end of Belfast's Golden Mile.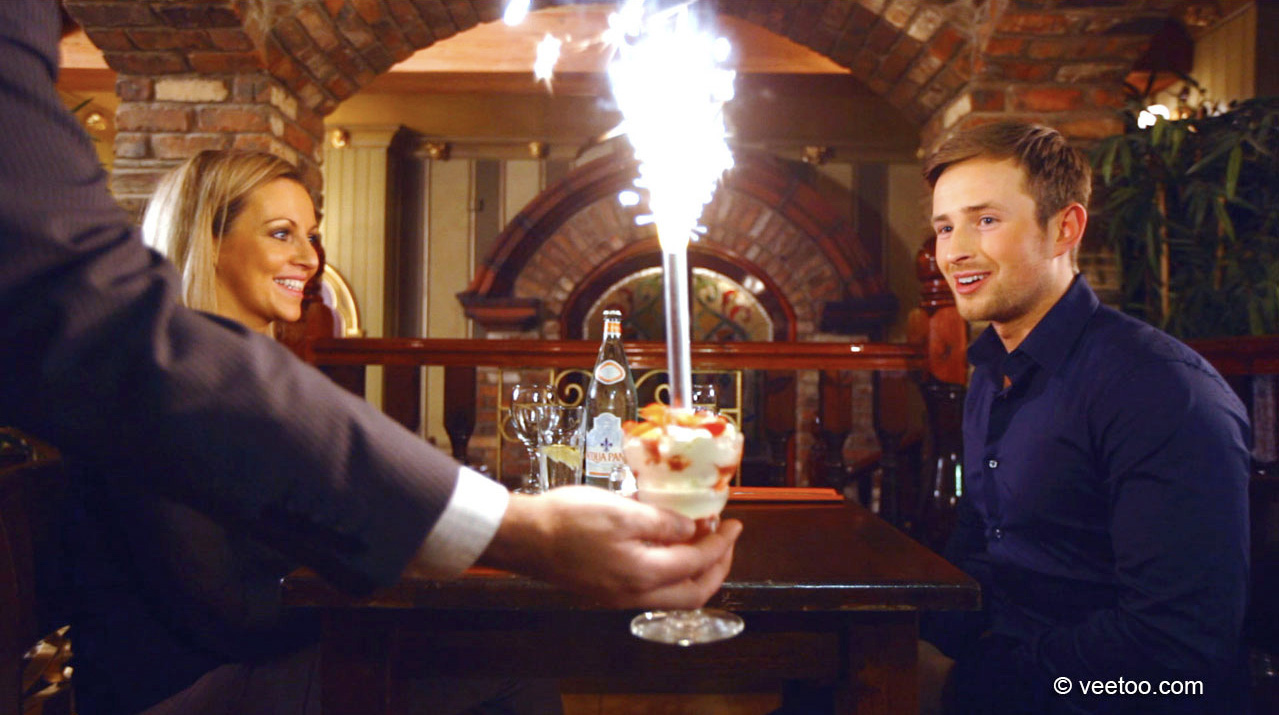 Time for romance – introducing the hotel's restaurant, we follow the hands of the maitre d' as he serves a sumptuous dessert to two of the friends as they enjoy a romantic meal together. The other friends then crash this romantic moment before dragging the two lovers off to enjoy a live music session in the hotel's bar area.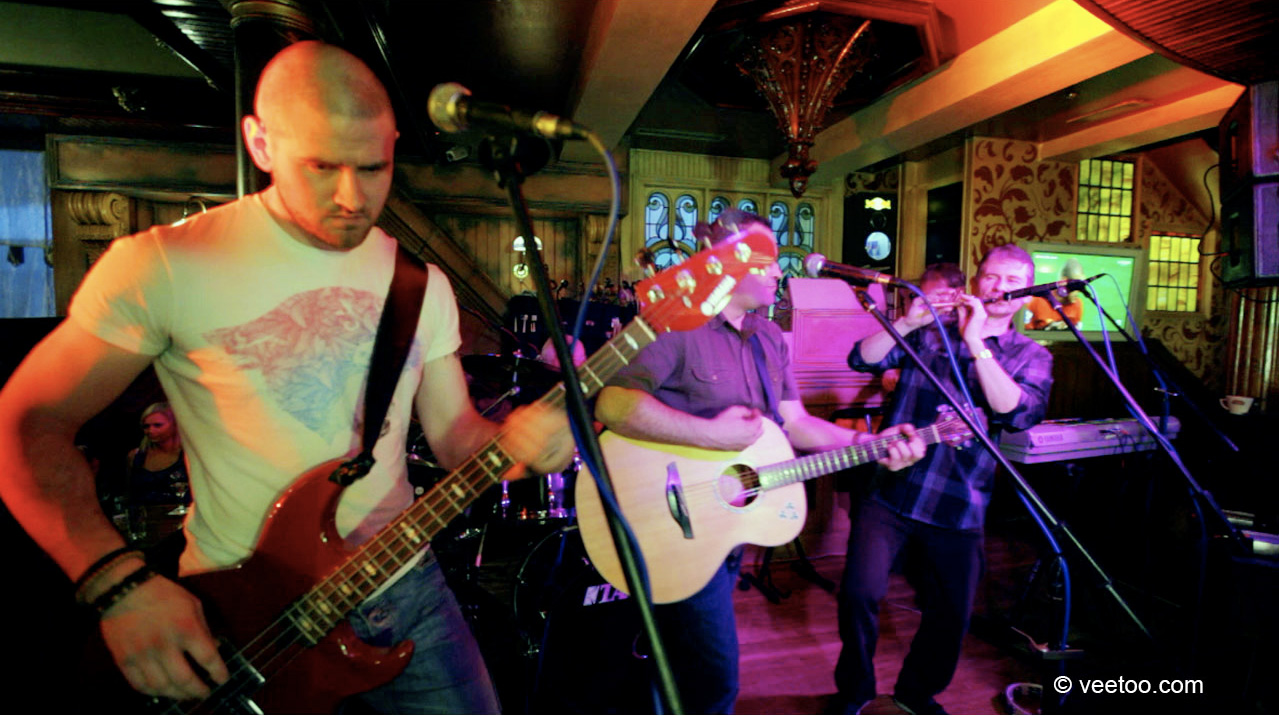 Keep it engaging
 – we are then introduced to the bar via this wide shot of the resident band as they pump out both
traditional Irish music
and generic
pop
cover tunes in the hotel's old world themed bar.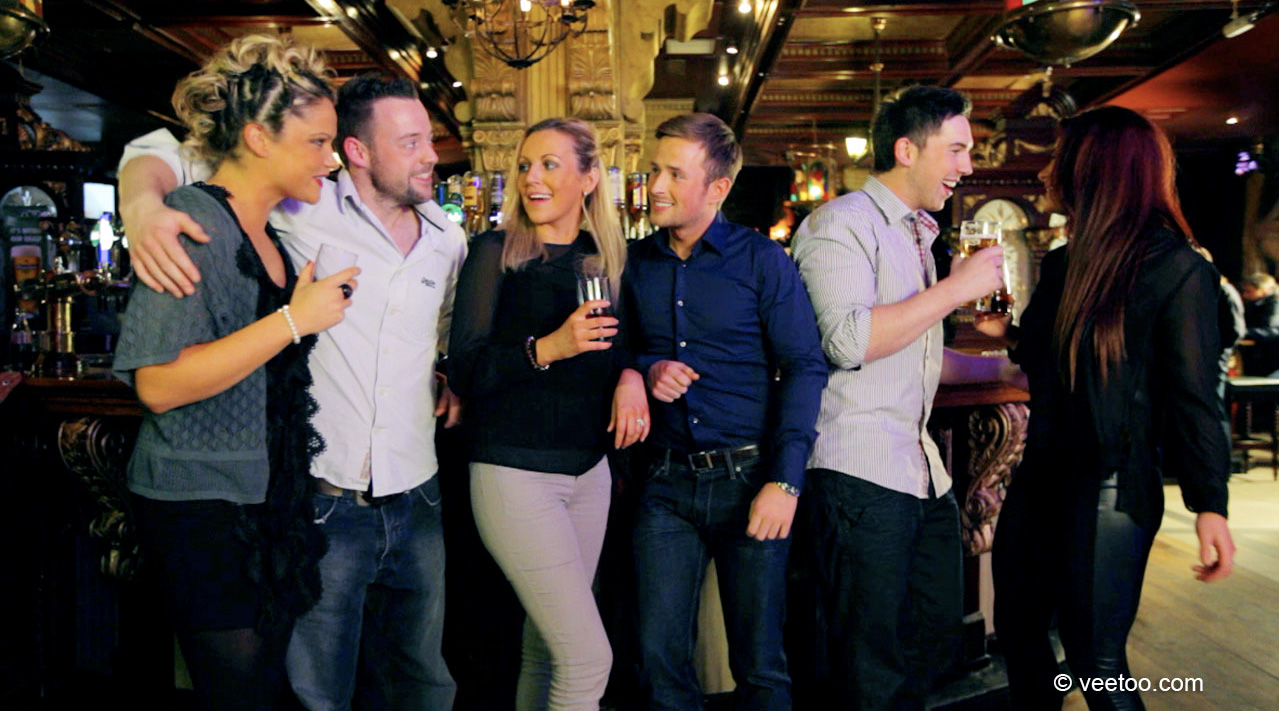 Getting into the swing of things – as we hear traditional Irish music playing in the background, our group of friends soak up the atmosphere in the hotel's traditional historic themed bar and snug  area.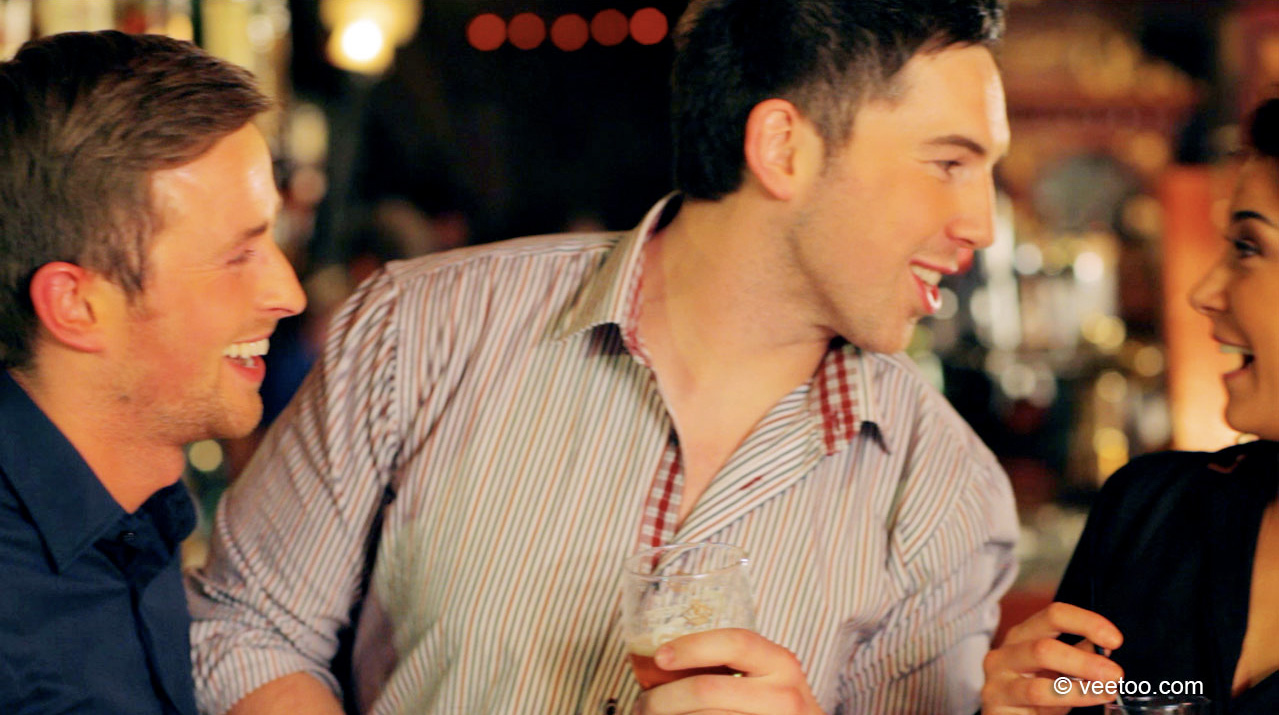 It doesn't get better than this – we move in tighter on the group of young friends, showing enjoyment in their faces, illustrating the bar's emotional appeal to this cinema commercial's target demographic.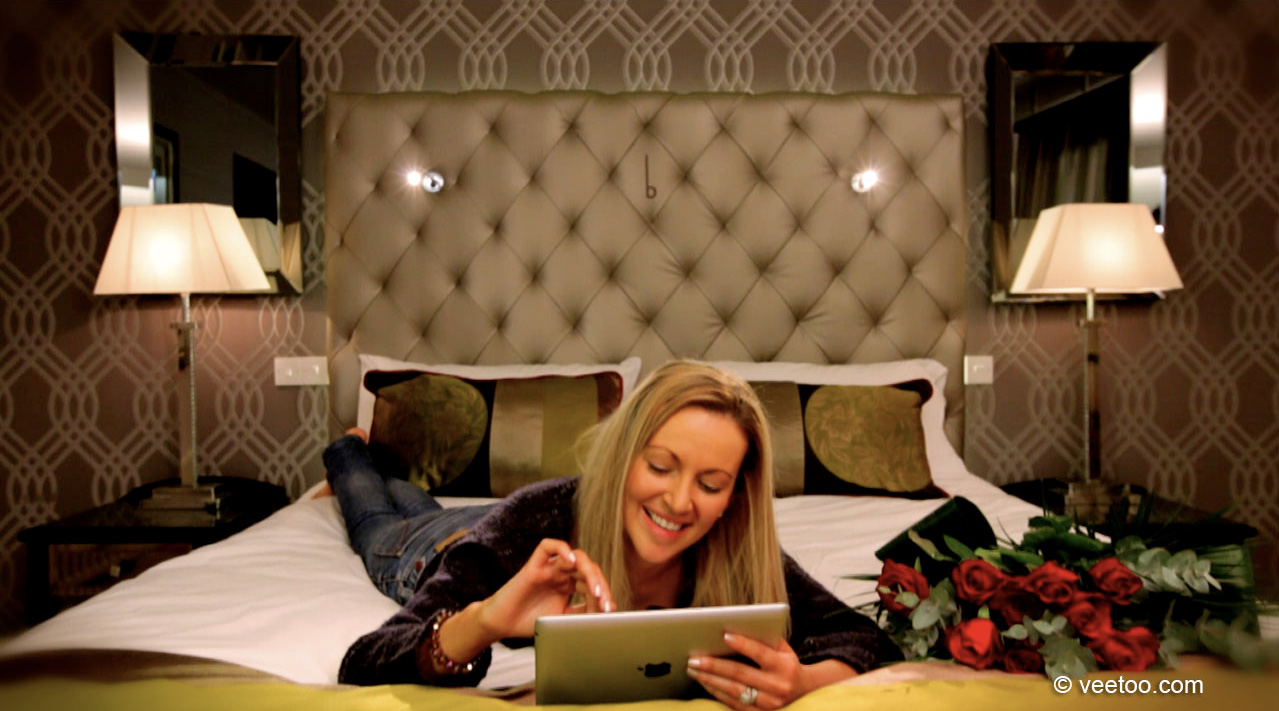 Reliving great times – we see one of the group of six friends swiping through photos on her iPad (taken by her and her friends during their weekend visit to Belfast) just before the rest of the group jump playfully on the bed ending their day in an upbeat mood.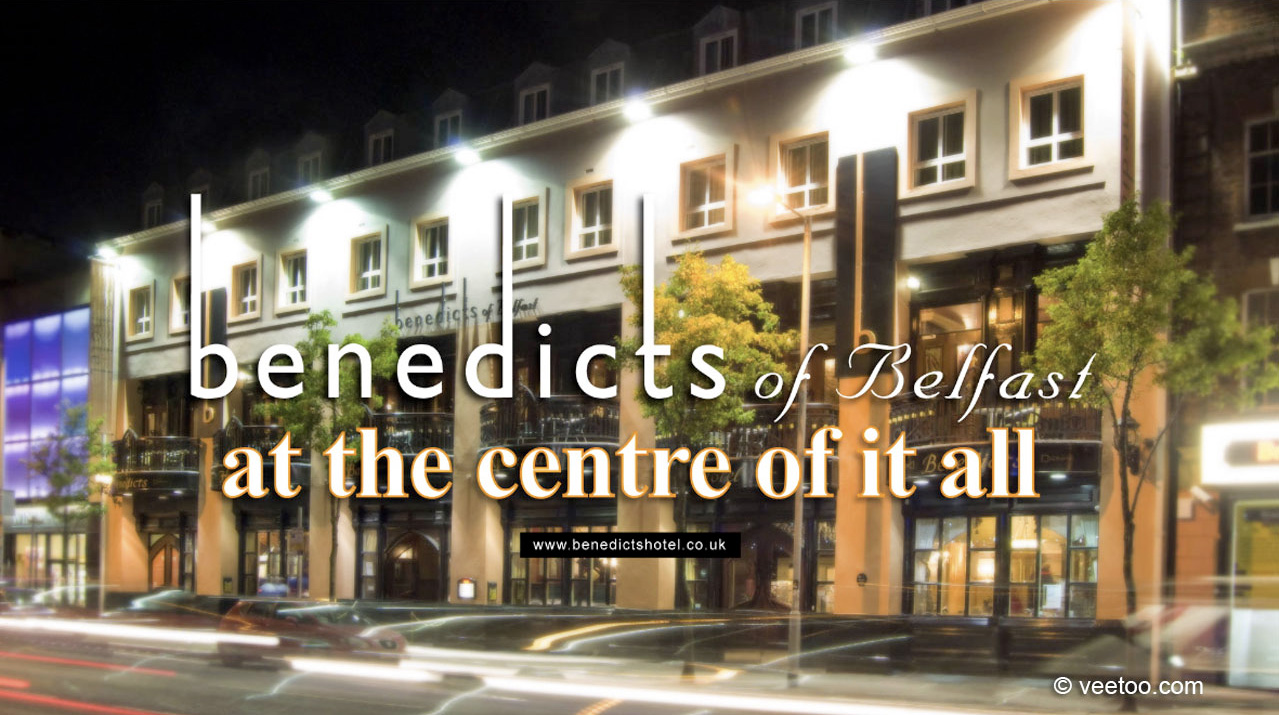 On the outside – our cinema commercial ends with animated call to action graphics appearing over a photograph of the front exterior of Benedicts of Belfast, taken at dusk to draw attention to the hotel's exterior lighting and the area's ambience
Video Production Portfolio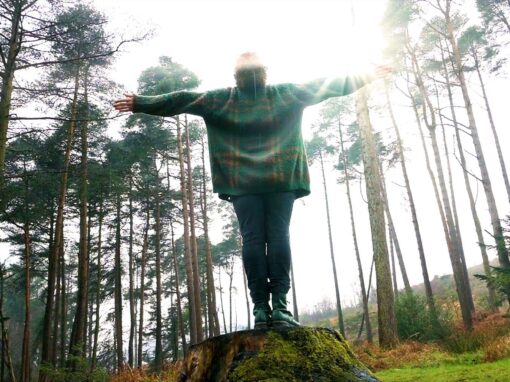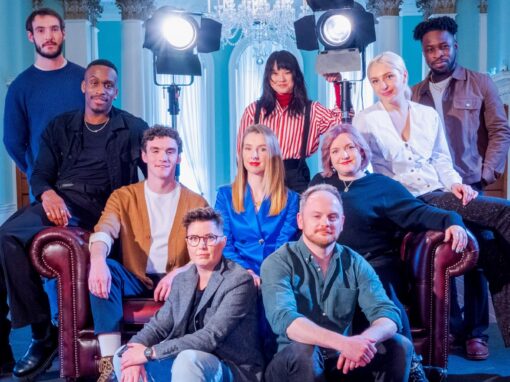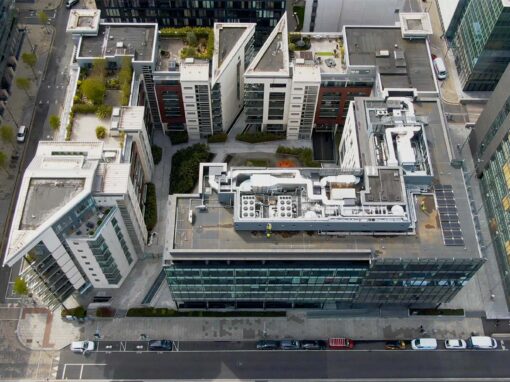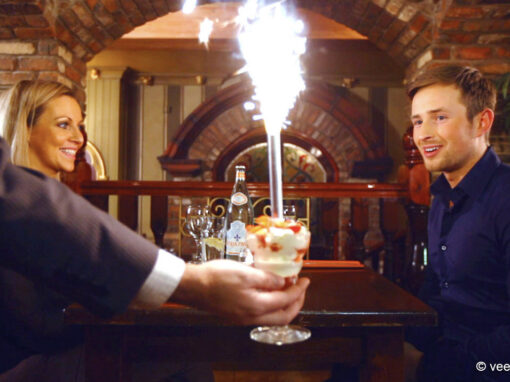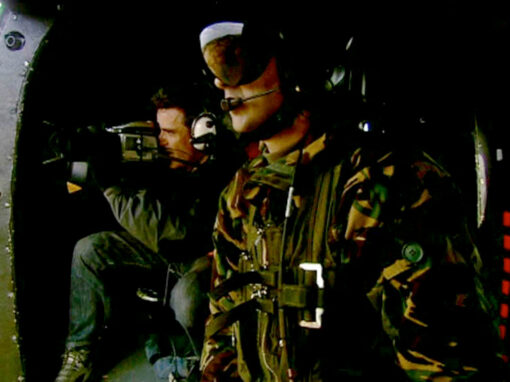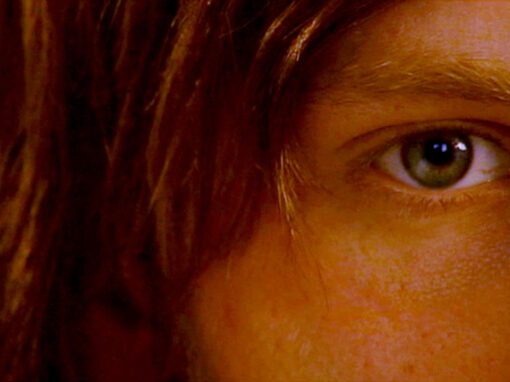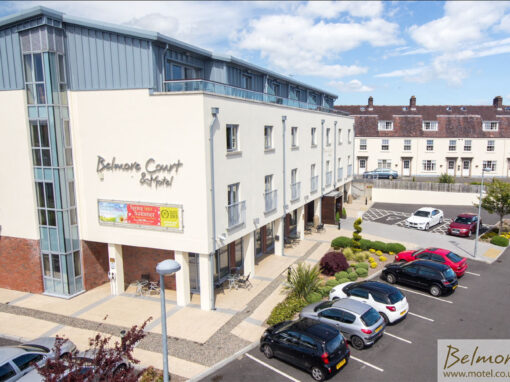 Let's talk
Tell us what you need and we'll get right back to you.