Vehicle Wrap Graphic Design:
Wilton Tack
Equestrian retail client Wilton Tack, in Ontario Canada, required graphic designers to develop and create vehicle wrap design for the company's new fleet of vehicles.
A picture tells a thousand words. Ours told two (thousand).
Using an equestrian photo driven theme, supported by a unique and engaging strapline that summarises the clients services and products (TACKFASTIC), we created vehicle wrap graphic designs that reflect a young and vibrant company engaged in proactive expansion in this lucrative yet competitive market.
Scroll down this page to see the large examples of the vehicle wrap designs.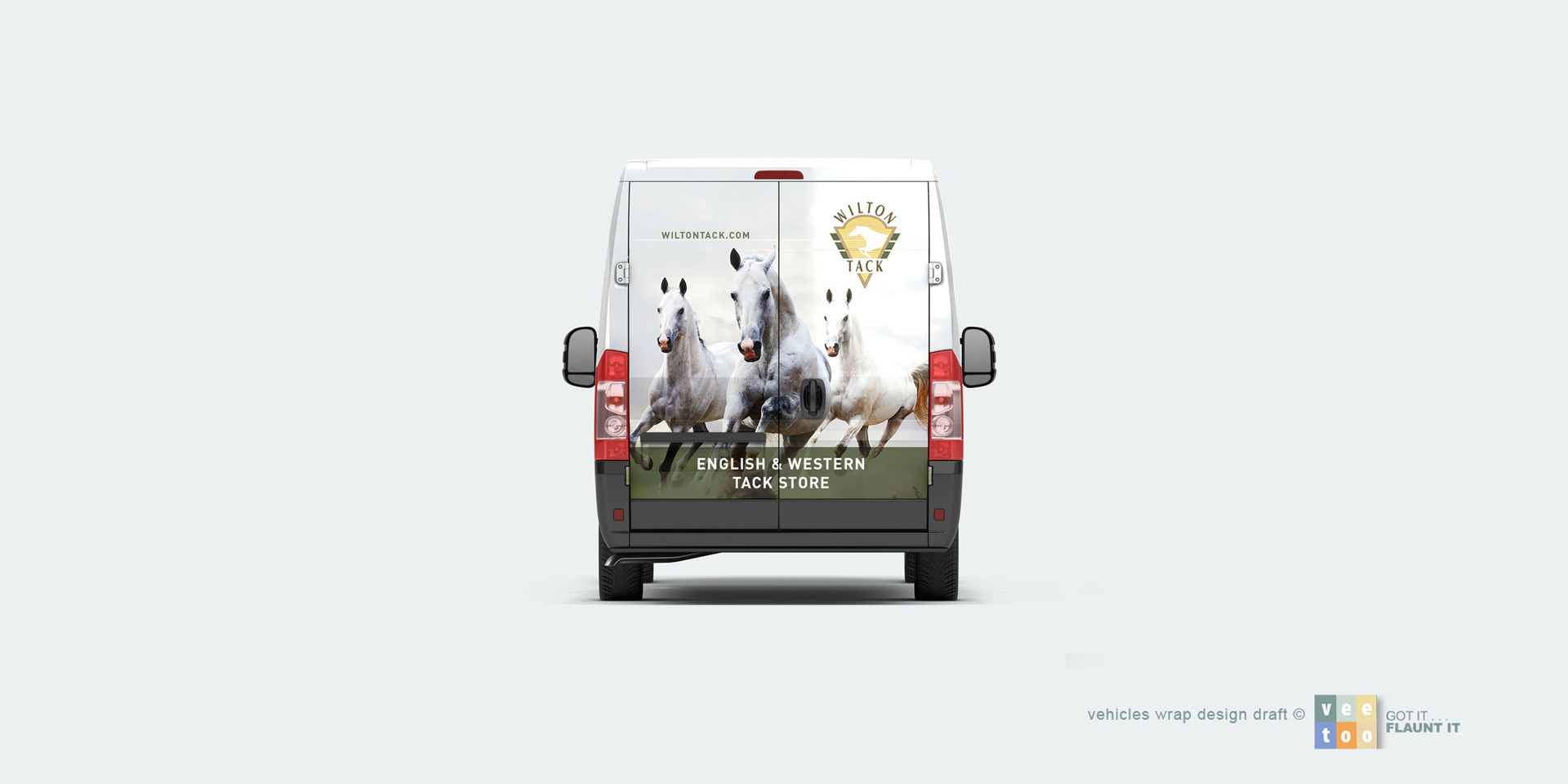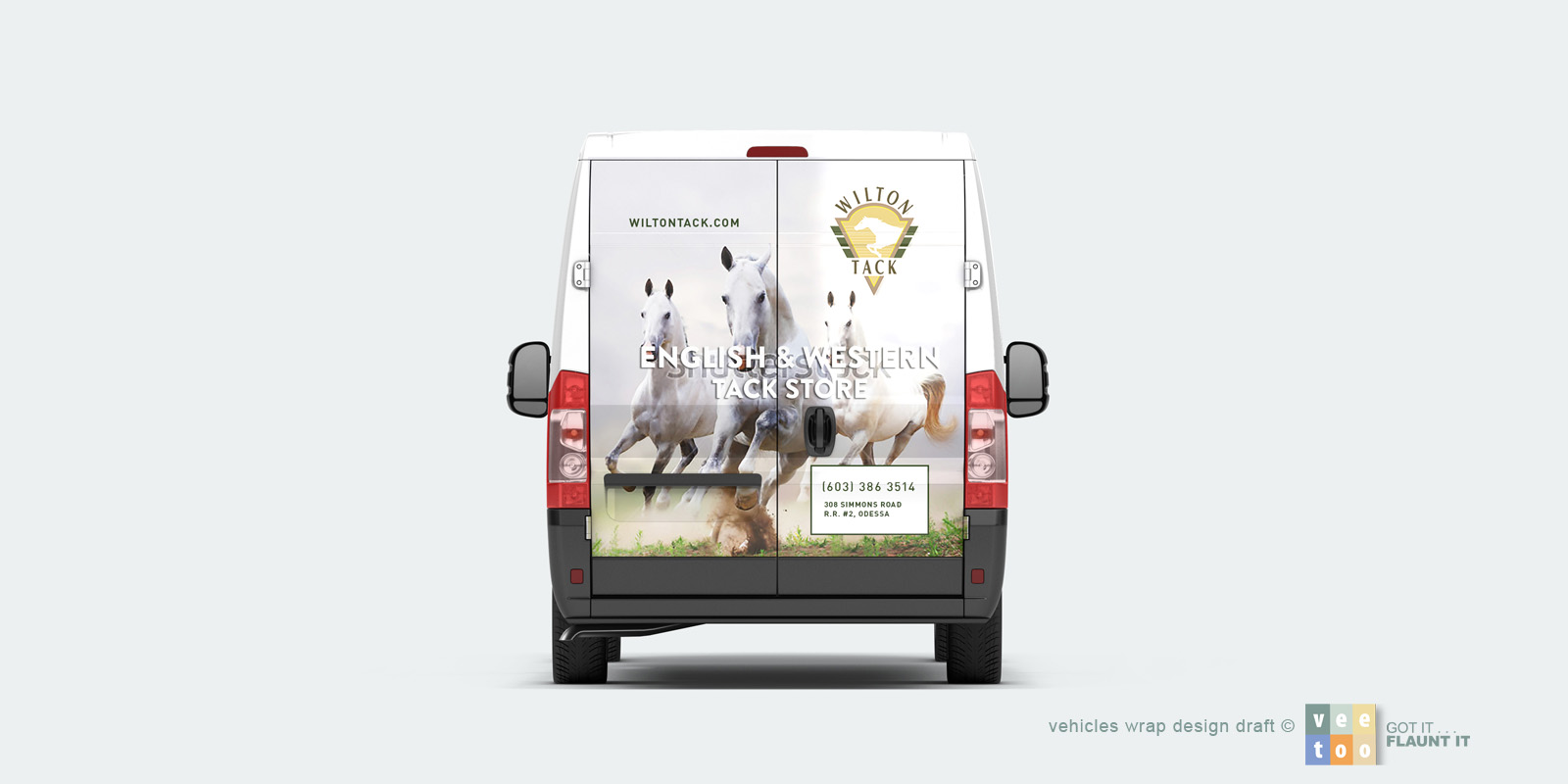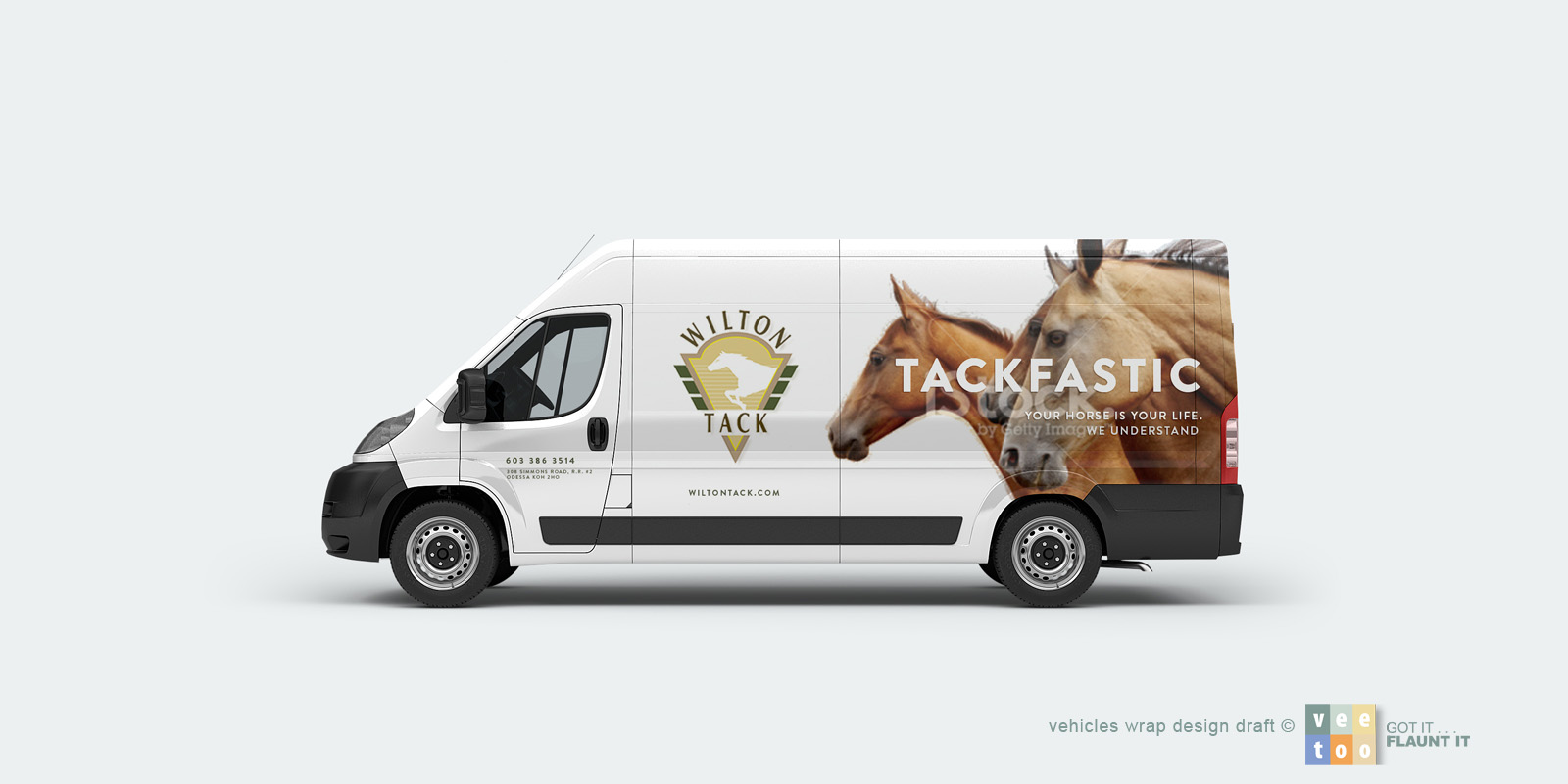 Graphic Design